Sewing is becoming a dying art, but I want to make it simple and affordable. Here's why.
If you are new to sewing, have you had the experience of an expert being condescending when you ask questions? Have you been frustrated by the disrespect and belittling of someone who is supposed to be a sewing teacher? Have you ever wanted to give up on the hobby of sewing because you are learning from someone who makes everything seem so complicated?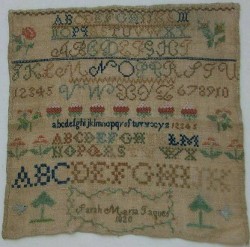 I've been there and I see it all the time. Especially in online "groups" for sewing. Many who know how to sew, for some reason, talk down to those who are just beginning to learn and it disheartens me. Sewing is actually quite easy and doesn't have hard and fast rules that beginners must learn in order to be successful and grow.
If you are interested in sewing, I say go for it! Start with something simple, use upcycled materials (sourced at the thrift store or from your own closet- cheap or free), and make a lot of mistakes! When people begin sewing, it's all about the learning experience, and I'm totally here for that!
I want you to sew! Yes, it's an old fashioned skill that few find useful anymore, but I would like to make the case for more to learn. If you have (or want) children or grandchildren, you might be interested to know the environmental damage caused by fast fashion that could have severe health and living effects on future generations. Of course, you want the best for them, right? Some of these environmental issues can be allieved with the knowledge of these old fashioned skills.
There are many ways sewing can be a valuable asset for the family budget, as well. Mending, patching, hemming, and upcycling are all ways to save money, while preserving resources. Some of these important skills don't even require a sewing machine! And, it can be important during times of supply chain issues, when the availability of convenience products is curtailed. Instead of buying ready made items, old fashioned skills can be used to make your own and completely bypass the middle man and factory made products.
So, SEW! It's fun, it's practical, and it can be really cheap (once you have a working machine). I want to inspire more people to take up this dying art, and that is why I offer hand drawn patterns that are comparatively much lower in price than others listed on Etsy – and I include BOTH picture and video directions, which are created using the skills I learned as a High School instructor. Give it a try! It really is so much fun and will bring out your creative, artistic, and problem-solving skills!